Ortofon Quintet Blue Moving Coil Cartridge (Ex-display)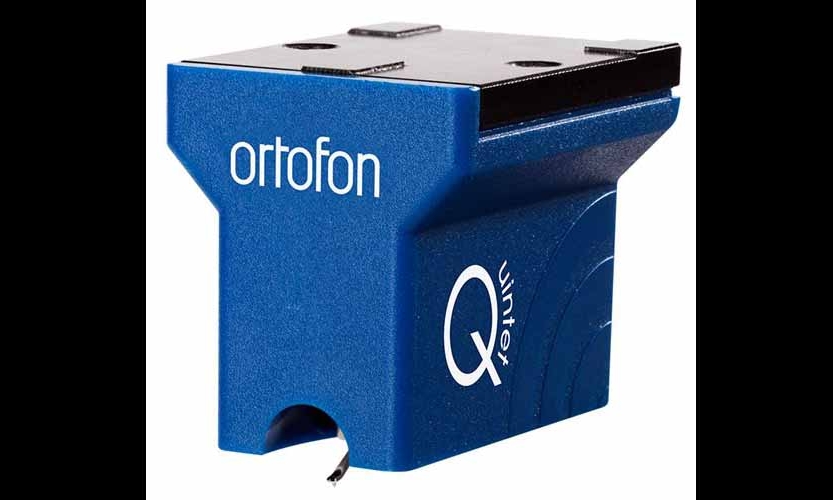 Ortofon Quintet Blue Moving Coil Cartridge (Ex-display)
The Quintet Blue is a very homogeneous cartridge
Our Ex-demo Ortofon Quintet Blue has had less than 100 hours use, excellent chance to grab a great cartridge at a bargain price.
It features a Nude Elliptical diamond mounted on an aluminium cantilever.
The Quintet Blue will bring more space, depth and detail into the sound and is a very good choice for any kind of music, especially rhythmic.
sold out
Output voltage at 1 kHz 5 cm/sec - 0.5 mV
Channel balance - < 1.5 dB
Channel separation at 1 kHz - > 21 dB
Channel separation at 15 kHz - > 14 dB
Frequency range at -3 dB - 20-25.000 Hz
Frequency response 20-20.000 Hz - +/-2.5 dB
Tracking ability at 315 Hz at recommended tracking force *) - 70 μm
Compliance, dynamic, lateral - 15 μm/mN
Stylus type - Nude Elliptical
Stylus tip radius - r/R 8/18 μm
Tracking force range - 2.1-2.5 g (21-25 mN)
Tracking force recommended - 2.3 g (23 mN)
*) Typical value
Tracking angle - 20º
Internal impedance, DC resistance - 7 Ohm
Recommended load impedance - >20 Ohm
Cartridge body material - ABS/Aluminium
Coil wire material - Pure 4-nines copper
Cartridge colour - Blue
Cartridge weight - 9 g