Ortofon Quintet Red Moving Coil Cartridge (Ex-display)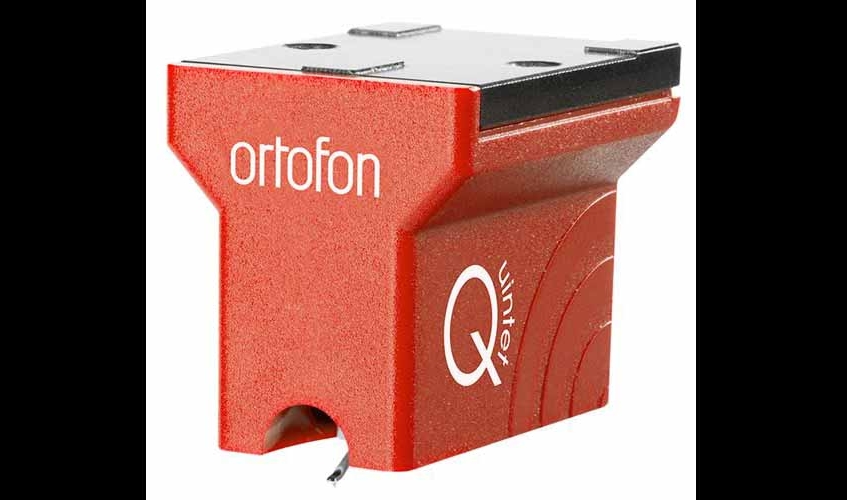 Ortofon Quintet Red Moving Coil Cartridge (Ex-display)
Enter the Exclusive world of Ortofon's famous moving coil sound!
The Quintet Red is a perfect introduction to the world of Ortofon moving coils. This is a great opportunity to bag a bargain as our ex display cartridge has had less than 100 hours use and is now available at a special price.

It features an Elliptical diamond which is cut and polished to Ortofon's standards.

This entry-level MC cartridge has very high price-to-performance ratio and is a perfect all-rounder for the newcomers to the world of Moving Coil cartridges.
MC Quintet Red is an all-purpose cartridge that delivers open, dynamic sound with a slight touch of warmth.
sold out
Output voltage at 1 kHz 5 cm/sec - 0.5 mV
Channel balance - < 1.5 dB
Channel separation at 1 kHz - > 21 dB
Channel separation at 15 kHz - > 14 dB
Frequency range at -3 dB - 20 - 25.000Hz
Frequency response 20-20.000 Hz - +/-2.5 dB
Tracking ability at 315 Hz at recommended tracking force *) - 65 μm
Compliance, dynamic, lateral - 15 μm/mN
Stylus type - Elliptical
Stylus tip radius - r/R 8/18 μm
Tracking force range - 2.1-2.5 g (21-25 mN)
Tracking force recommended - 2.3 g (23 mN)
*) Typical value
Tracking angle - 20º
Internal impedance, DC resistance - 7 Ohm
Recommended load impedance - >20 Ohm
Cartridge body material - ABS/Aluminium
Coil wire material - Copper
Cartridge colour - Red
Cartridge weight - 9 g